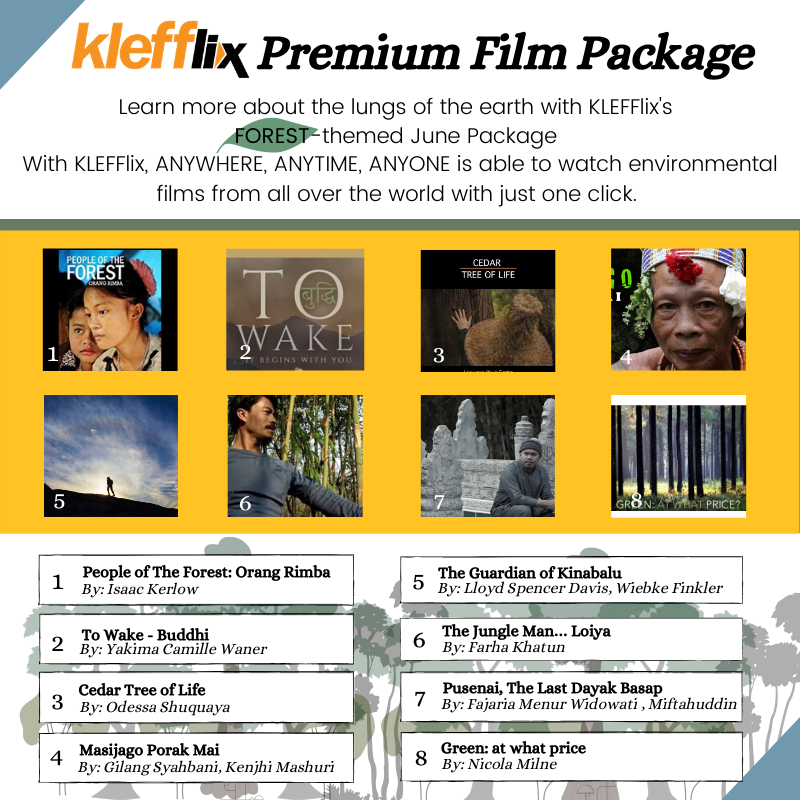 Content contributed by Eunice Leong | Designed by Hiu Naam | Produced by Nabila Shohimi
As a new month emerges, KLEFFlix proudly introduces the third series of our screening with brand new curated films in accordance with the theme of June in conjunction with World Rainforest Day: Forest Conservation!
Forests are essential for sustaining human life and provide resources ranging from oxygen production, planetary climate, and mitigating natural hazards such as floods and landslides. However, in the present day, we are seeing rapid deforestation in the name of urbanization and development that has led to damaging repercussions, most recently being the Amazon forest fires.
It is our hope that these carefully picked films of the month imparting meaningful messages about forests, located both locally and internationally, can educate and spark awareness in our viewers about forest conservation.
Presenting to you the filmography for June:
People of The Forest: Orang Rimba (2018, Singapore) by Isaac Kerlow
Duration: 14:24 minutes
Genre: Short Documentary
The ancestral forests of the nomadic Orang Rimba have vanished. In the short span of three decades, oil palm plantations have replaced much of the tropical peatland rain forests in Jambi, Indonesia. The People of the Forest – Orang Rimba in their dialect – have nowhere to go.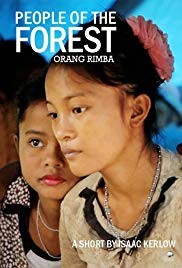 The Guardian of Kinabalu (2018, Malaysia) by Lloyd Spencer Davis and Wiebke Finkler
Duration: 51:54 minutes
Genre: Feature Film
Borneo's Mount Kinabalu – the highest mountain in SouthEast Asia – is the most biologically diverse place on Earth. In 2015, it was the epicentre of a deadly earthquake that killed 18 climbers. The Kadazan Dusun locals maintain that the earthquake was caused by the disrespectful behaviour of climbers who angered the spirits of the mountain. One such local, Alim Biun, has been protecting the mountain and keeping the spirits happy for 40 years but, facing mandatory retirement, he is worried about Mount Kinabalu's future and that of its incredible range of animals and plants. He needs to find a successor.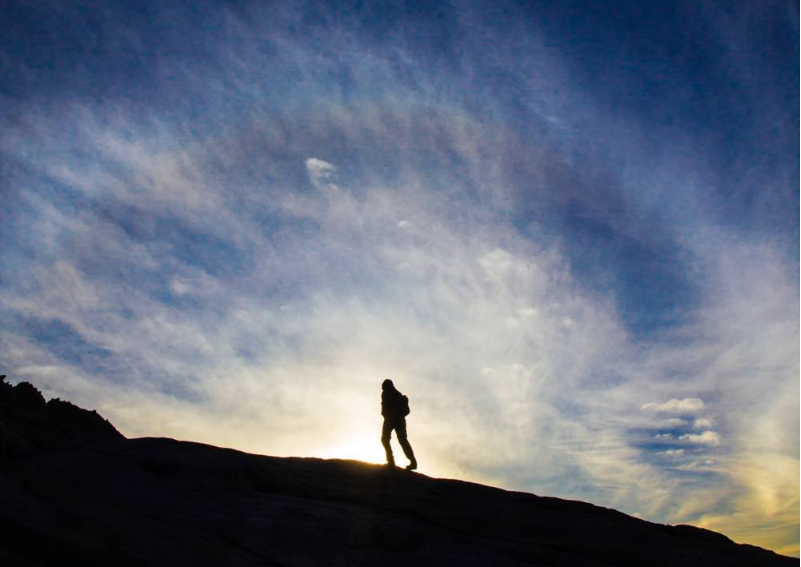 Pusenai, The Last Dayak Basap (2019, Indonesia) by Fajaria Menur Widowati and Miftahuddin
Duration: 24:09 minutes
Genre: Short Documentary
This award-winning film documentary tells the story of Pusenai, an 87-year-old woman from the local ethnic group of Dayak Basap. She lived in the Teluk Sumbang village, the outermost village in Berau of East Kalimantan, trying to adapt to the modernization after relocation from the forest to the settlement. Weaving rattan becomes a medium for Pusenai and the Dayak women to gather and discuss the issues of their lives. The impact of globalization on the environment resulted in Pusenai having to look for rattan for tens of kilometres, and the Dayak community Basap even threatened loss of forests and their identity.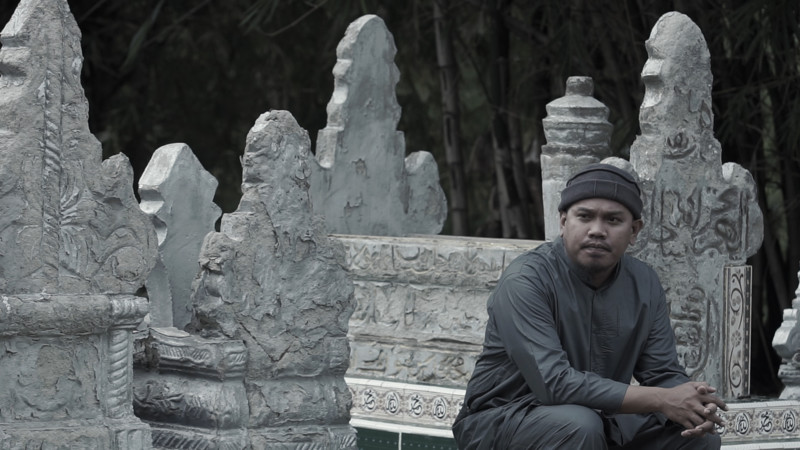 Masijago Porak Mai (2019, Indonesia) by Gilang Syahbani and Kenjhi Mashuri
Duration: 24 minutes
Genre: Short Documentary
Mentawai people are very dependent on the forest. They plant sago, chocolate, areca nut, coconut, and other plants to supply their daily food. They also find herbs, wood, and hunt in the forest. What they knew was that the entire land belonged to their ancestors, meaning the land also belongs to them. Nowadays, they have anxiety. There is something from outside trying to take over their land; something that can cut off their trees; something that can restrict their movement. In this documentary, someone inside the land will let you know what they feel – he is Sikerei, a medicaster.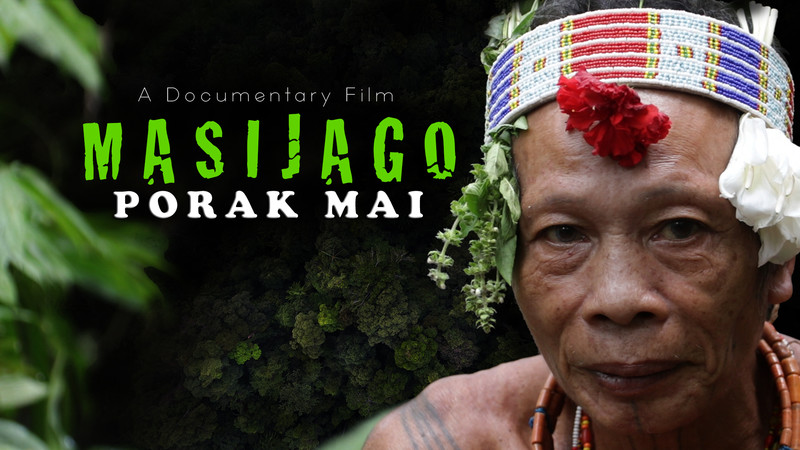 To Wake – Buddhi (2018, South Africa) by Yakima Camille Waner
Duration: 15 minutes
Genre: Short Film
Once upon a time in the forest of Kullu, there was a young girl named Janisha Marchal. This five-year-old girl was happy whenever she played in the forest; the trees spoke to her, she was completely in tune with the ecosystem. However, the presence of fires began killing the trees and unchecked human greed ravaged the land. The trees communicate their message to Janisha as a warning for all of humankind: humans cannot keep burning the forests and cutting down the trees or else there will be irreparable consequences for people.
This green paradise situated in the Himalayas is in grave danger due to the savage climate change caused by the neglect of men. This may be described as a fairy tale, but it is actually a documentary, and the fate of the Kullu forest is a very real concern. Janisha understands the forest, she feels its pain when burnt and decimated, which is why she communicates her message and tries to spread the word before it is too late. She is the heroine of an ongoing story; her battle as protector of the Kullu forest has just begun. Her name means "Go Darkness", her destiny is to bring light to the world.
The Jungle Man… Loiya (2018, India) by Farha Khatun
Duration: 20 Minutes
Genre: Short Documentary
The film tells the story of Loiya Ngamba, a nature lover who chanced upon an area in Punshilok in Langol hill range in Manipur and created a green space for the local communities. When Loiya came upon Punshilok, it was a straggly, rock-strewn patch of land with nothing growing on it except for some wild weeds. He started by clearing the area of weeds and was eventually able to de-silt the stream, making it a good source of drinking water for the people of the valley.
For six years, Loiya stayed alone on the hill building this forest, almost from scratch. Slowly it expanded and extended to many young people who joined him in this endeavour, bringing in their own dreams and aspirations, and making this place a refuge for the tired souls. Amidst the backdrop of conflict-ridden Manipur, surviving its everyday drudgery and turmoil of bullets and oppression, this little piece of land became a bubble where one could reflect on oneself, practice one's art or just spend some time in peace.
The film explores the rewarding journey of Loiya, of the forest and the people who have come to associate themselves with this place. The soundscape of the film too tells the story of this journey through the murmuring of leaves, chirping of birds, through music created in harmony with nature. At a time when trees are cut down rampantly in the name of 'development', when 'civilization', and 'urbanization' has come to mean building blocks of concrete, when forests are being cleared and sold off to corporate houses to usher in 'modernity', this film asks pertinent questions as it tells the story of reorienting man's relationship with nature and building a culture of peaceful coexistence.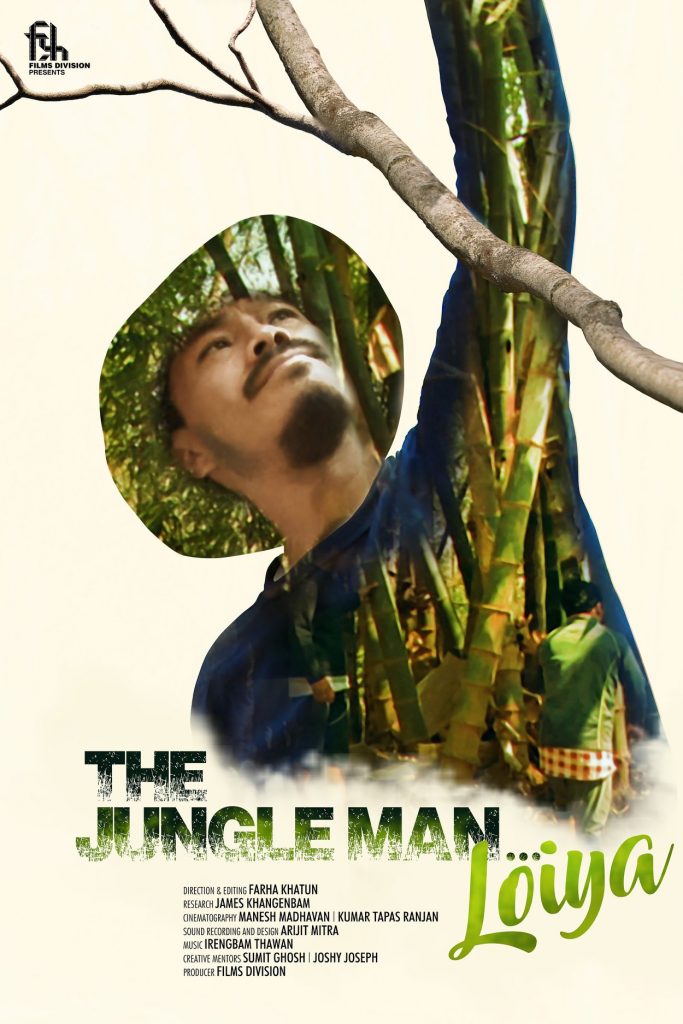 Cedar Tree of Life (2018, Canada) by Odessa Shuquaya
Duration: 10:36 minutes
Genre: Short Documentary
Three Indigenous women hold knowledge of Cedar, passed down from their grandmothers and mothers. They commune with this sacred tree as they practice and share their culture and art in both traditional and contemporary contexts. Cedar is a life-giver. Cedar is a transformer. Cedar Tree of Life reveals how each woman uses the material/medicine of Cedar and how it expresses itself through them. From garments, to homes, to burial material for those who have passed on, Cedar was and is inextricably linked to all aspects of life for Salish peoples.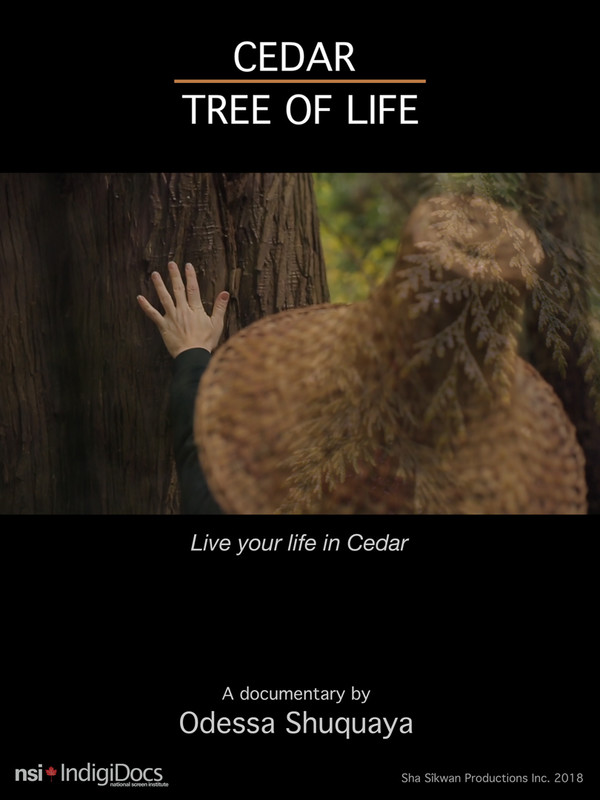 Green: At What Price (2017, UK) by Nicola Milne
Duration: 18:40 minutes
Genre: Short Documentary
Reforestation, environmental development, growth in the developing world: when does a green economy come at too high a price? The Ugandan Government wants to encourage development and boost its forest reserves. They have leased over 8000 hectares of land to Norwegian-based company, Green Resources, Africa's largest forestation company. This sounds like a good news story in Africa, except that Bukaleba Forest Reserve, on the shores of Lake Victoria, has been home to thousands of rural people for decades.
These villagers are indicative of 90% of rural Africans who have no land title; they are being forced from the land they have lived on for years. Isah was arrested in 2014 for preventing trees being planted on 'his' land. He was imprisoned for 18 months. James was chased from his land and one son was cut on the head; the other hid in water fearing for his life. Jessica and Olga explain how life used to be, when food and land was plentiful, and how, today they struggle to survive. At the core of this film is one simple truth: land acquisitions for growth and development can compromise the livelihoods of some of the world's most vulnerable people.
We hear from the villagers, the Land Ministry, the company at the core. 'Green: at what price?' not only highlights the plight of Ugandan villagers, but reveals a vital scenario playing out across Africa and around the globe.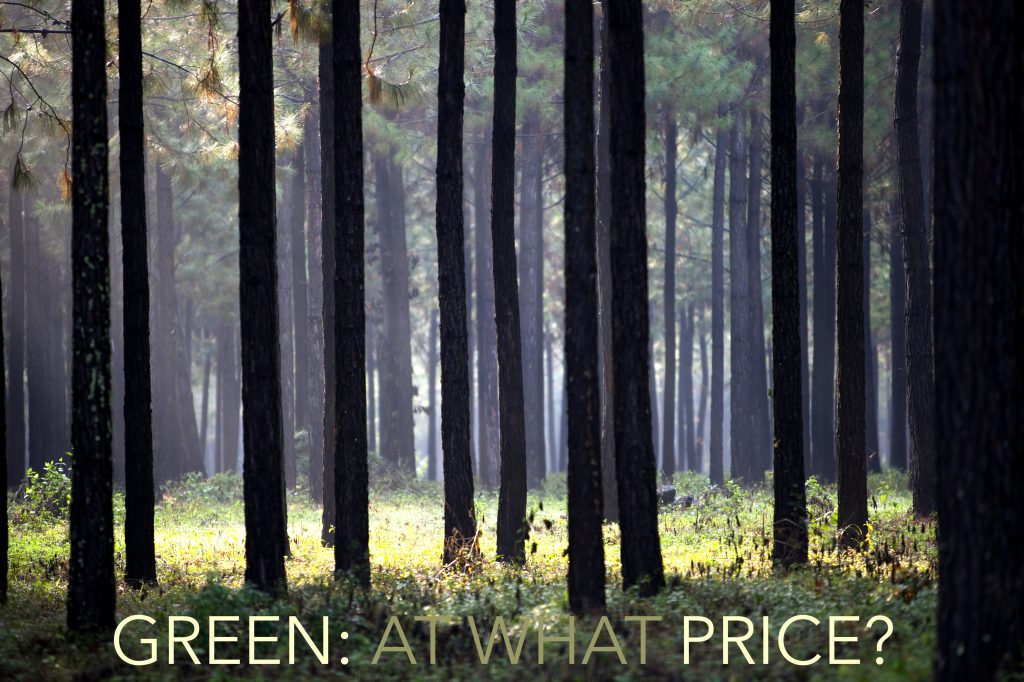 Show KLEFFlix Some Love Through Subscription
We hope that the selected films will provide you, the viewers, with both entertainment and an unveiled appreciation for environmental issues and climate education. EcoKnights and the KLEFFlix team shall strive to curate high quality films and pieces for our beloved subscribers.
Naturally, our main mission and vision consists of inspiring sustainable living in members of our society. We hope that the selection of this month's theme, 'Forest Conservation', may spark a deep interest for the environment in both our KLEFFlix users and the wider communities EcoKnights interacts with. May our future themes focused on in KLEFFlix also cultivate a dedication to the preservation of our natural environments.
Support us and keep updated by subscribing to our services, and we'll continue to develop and deliver the best platform for environmental films. By supporting us, you'll be first to be notified of future EcoKnights events and any updates on KLEFFlix. For further inquiries, do contact us at info@klefflix.my